Some people will utilize fat-free greek yogurt on P2 of the hCG Diet protocol as a protein portion since Dr. Simeons allowed the use of fat-free cottage cheese as a meat replacement.
A 200g portion, or 7 oz. is about equal to replacing the 100g/3.5 oz meat portion. So if you did this for 2 of your meals in one day, you'd be eating 400g total, or 14 oz of yogurt.
Why is it a double size portion for the yogurt vs. the meat protein? Because the calorie makeup is different- to get enough calories and protein from the yogurt to replace the meat, you need more yogurt. You can see in the images comparing calories of the yogurt and chicken breast below, that even at a 200g/7oz yogurt portion, the calories are still a bit lower than the chicken breast.
I sometimes get asked what brand I used when I ate greek yogurt on P2 and it was FAGE total 0% brand- fat free, unflavored/unsweetened. Here is an image of what it looks like – be sure it says Total 0% – they have plain Total which is full fat, and Total 5% – you don't want those other two as they have fat and more calories.
The fat free version has no added sugars as well.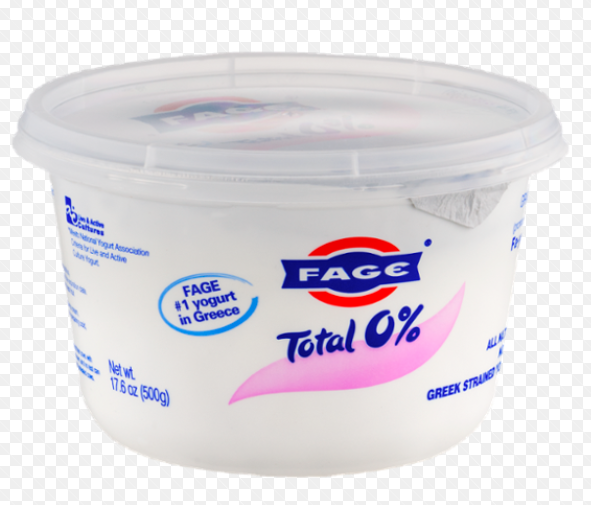 I would add stevia flavors to mine to make it more of a desserty type treat, and for me I actually used the yogurt not in place of my meat protein, but in place of my phase 2 fruits – if you are curious about that, I have a post on that here: